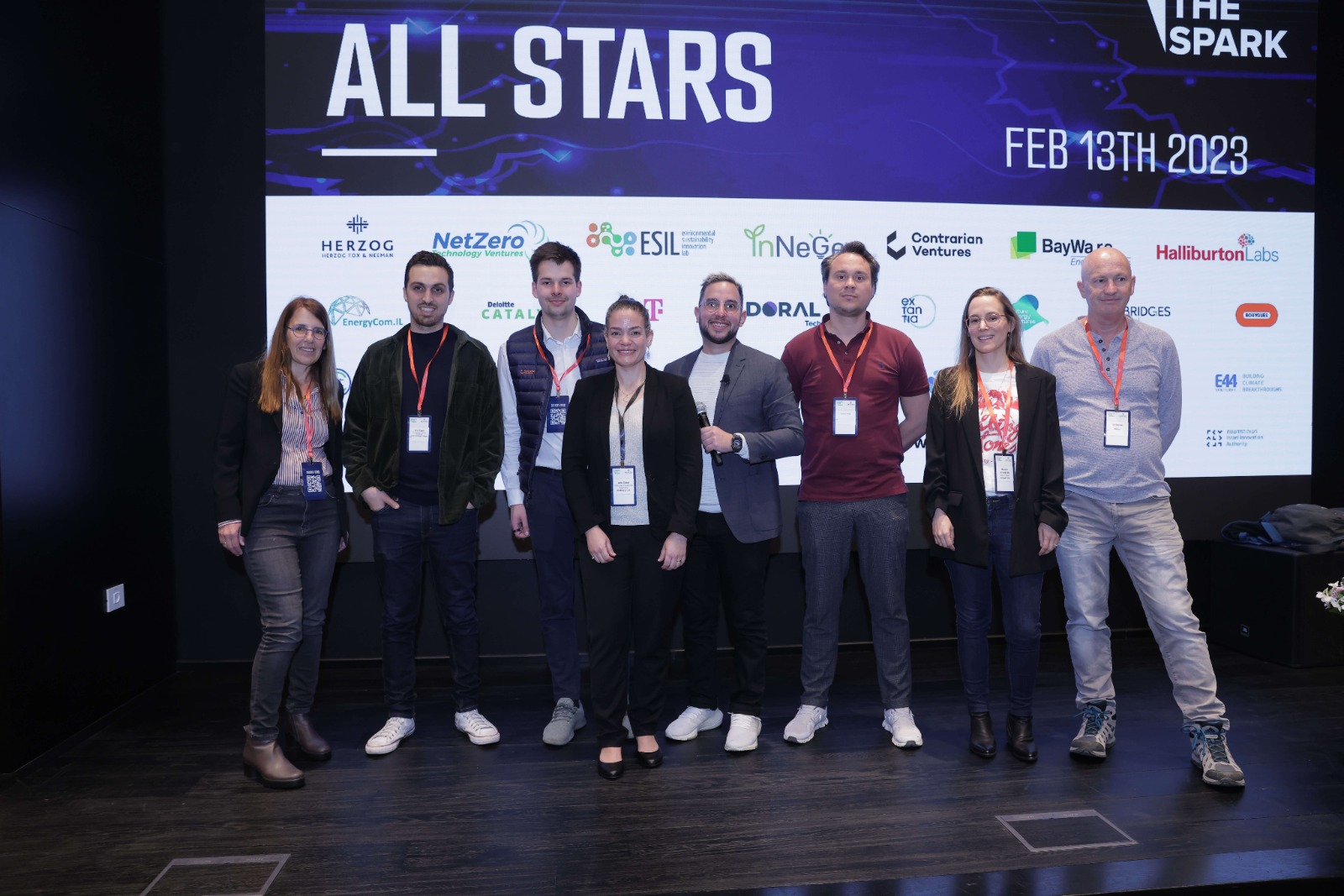 On February 13th, 2023, Ignite The Spark held their annual event of Israeli Energy Tech All Stars, in which they bring to stage their selection of top ten Israeli start ups in the Israeli energy tech eco system. The evening marked the highlight of several months' bootcamp of meeting and workshops.
Co-Energy's Vice President for Business Development and Marketing, Ms. Aviv Dekel, took the stage and delivered a five minutes pitch emphasizing Co-Energy's main advantage – we have proven commercial capability to execute waste to energy project to the highest standards and we deliver actual results. This is particularly significant as we reflect back on 2022 and see the demarcation between companies that claim to have capabilities to those that actually have them.
Co-Energy takes pride in its well experienced team of excellent professionals from a wide range of technical and business backgrounds, a key issue when you're setting up waste-to-energy projects that involve big robust machinery working in high temperatures with a challenging and ever changing feedstock.
As the winner of the event, Co-Energy received a ticket to participate in the Energy Tech Summit to be held in Warsaw, Poland, in April 2023.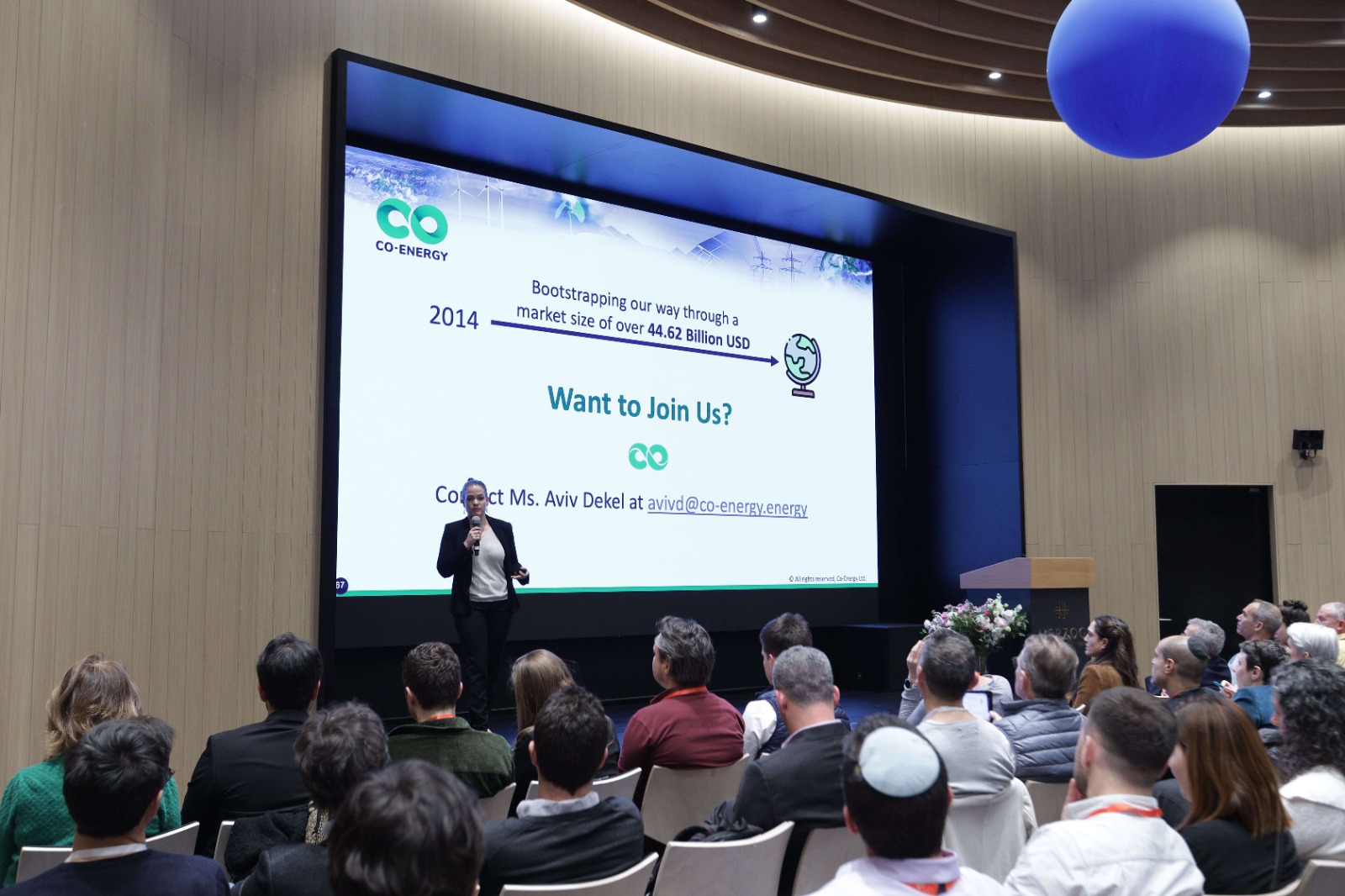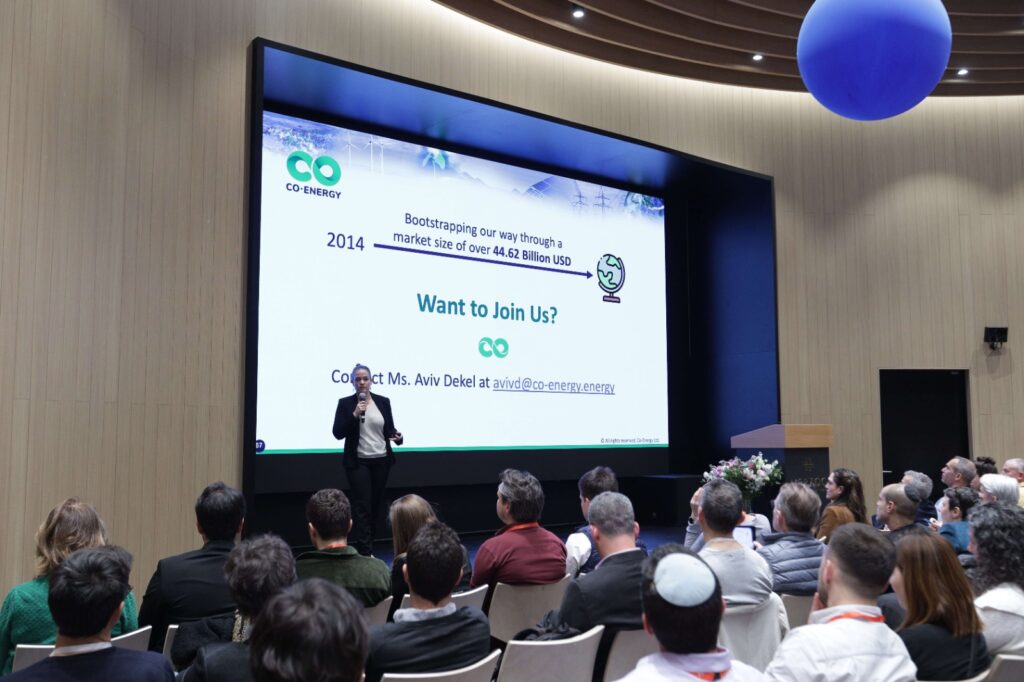 Photos by "Ananim" Studio