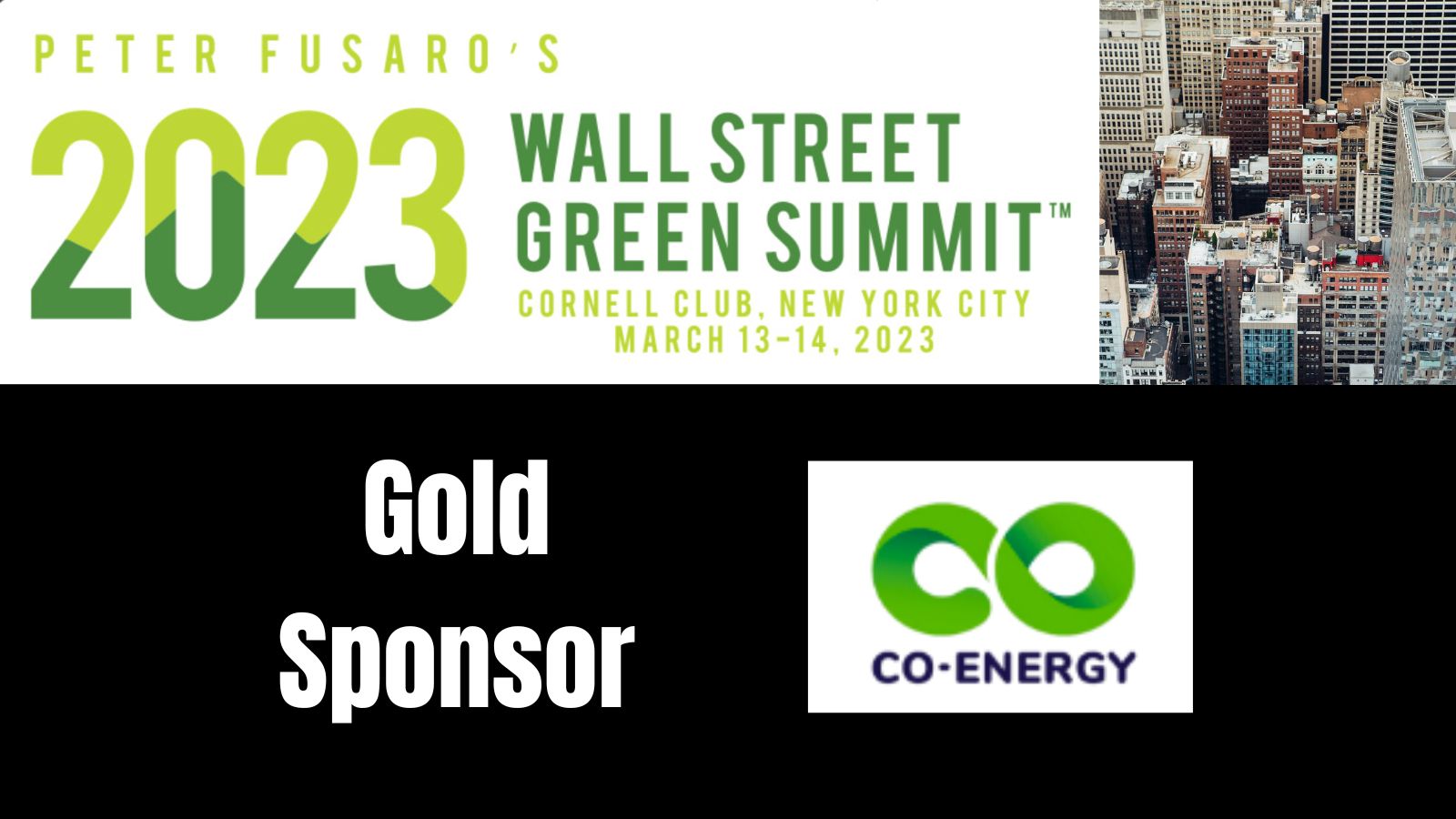 For the second year in a row, Co-Energy sponsors the Wall Street Green Summit.
As part of the summit, Co-Energy's Vice President for Business Development participated on March 14th morning session on clean energy technologies, and presented Co-Energy's waste to energy technology and its benefits in creating clean energy resources as well as for the climate-tech industry as a whole.
Co-Energy is proud and honored to present side by side with the outstanding speakers that presented at the session and the summit as a whole.